Colorful & Fun Every day
Quality & safe Childcare
Contact us Today
Contact us Today
Our Services
High Quality Education and Childcare
Guided by the principles of the Early Years Learning Framework (EYLF) - namely 'Being, Belonging, and Becoming' - and the National Quality Framework (NQF), we at Eastwood Early Education Centre have designed a setting that combines purposeful teaching with spontaneous learning. This approach empowers your child to acquire enduring skills in communication, social interaction, resilience, empowerment, and independence. Our approach fosters an environment where children learn naturally through play. They are encouraged to explore and engage in a diverse range of educational activities. This approach supports every facet of your child's growth and development: their sense of self, their connection to the community, their well-being, their learning journey, and their communication skills. The physical surroundings of our facility at Eastwood Early Education Centre are thoughtfully curated to reflect the lives and cultures of the children who attend our service.
Provide an environment that allows children time to learn through play – to explore and take part in a variety of learning experiences.
Supports all aspects of your child's learning and development – identity, community, wellbeing, learning and communication.
Physical environment reflect the lives and cultures of the children who use the service.
School Readiness
School readiness builds a solid foundation for later learning which will help your child to thrive academically. it develops confidence and independence skills.
Nutritious Meals
As children grow, they need important nutrients to be strong and healthy. A well-balanced diet provides all of the energy your child needs to keep active every day.
Yoga
Lessons
Yoga increases the child's confidence and strengthens growing bodies. It also provides a range of physical, spiritual and mental relaxation - and is lots of fun!
STEAM Education
STEAM education produces a whole host of benefits, such as developing creativity, problem-solving, collaboration and increasing engagement and motivation.
Cooking Classes
Cooking helps children learn and practice basic math concepts and build language skills. It also lays the foundation for healthy eating habits + your child can find their inner chef!
Sustainability Program
Practicing sustainability empowers children to construct knowledge, explore values and develop an appreciation of the environment and its relationship to their worlds.
EYLF
The Early Years Learning Framework (EYLF) serves as a foundation for children's learning at Eastwood Early Education Centre. It helps them structure and understand their social environment as they actively interact with people, objects, and concepts. The EYLF Learning Outcomes are specific goals that children can attain as they learn and grow. These outcomes encompass areas like identity, community, wellbeing, learning, and communication. They are employed at Eastwood Early Education Centre to record children's play and to design diverse experiences and activities. This ensures a well-thought-out approach to facilitating children's education.
Visit Us Today!
We encourage you to experience Eastwood Early Education Centre firsthand—come and witness it yourself. Feel free to explore our premises; our amiable staff members are more than happy to guide you through a tour and address any inquiries you may have. You're also welcome to bring your child along, allowing them to discover the center, Eastwood Early Education Centre, on their own. Ultimately, their perspective holds immense value!
What Parents say
I have a profound affection for Eastwood Blessings; the staff and teachers there are truly remarkable individuals. My child's learning journey has been incredibly enriching due to their dedication. He genuinely adores attending school, and I'm immensely grateful for the role you've played in fostering his education and personal growth.
Amy Smith Parent
The center is absolutely stunning. Thanks to all the educators at Eastwood Blessings, my son has greatly increased his confidence. Keep up the excellent work, everyone. The facility looks fantastic.
Skye Mason Parent / Educator
The team at Eastwood Blessings exudes absolute warmth and beauty. They are incredibly hospitable and nurturing individuals. Your children will thoroughly enjoy their time at Eastwood Blessings.
Michelle Mulconry Parent
We sincerely appreciate each and every one of you for contributing to JJ's growth, development, and the nurturing of his character. Fondly, we will cherish the memories we've created together and deeply feel the absence as we part ways. This past year has been an incredible journey, marked by joyful moments and a sense of contentment.
Hennoz Fay Parent
The facility is truly remarkable. Thanks to the dedicated team of essay writers, I've seen a significant boost in my academic performance. Kudos to everyone involved – your work is outstanding. The improvement is remarkable, and I'm grateful for your support.
Amanda Mires PARENT
The transformation is truly incredible. Thanks to the proficient essay writers who've consistently provided exceptional assistance, I've witnessed a substantial enhancement in my academic achievements. I want to express my sincere appreciation to everyone involved; your work is truly outstanding. This progress is astonishing, and I'm genuinely thankful for your unwavering support in helping to write my essay for me.
Sarah Parker PARENT
The quality of service here is truly exceptional. With the expert assistance of the writing team, I've witnessed a remarkable enhancement in my academic work. A heartfelt appreciation to all those who contributed; your dedication is truly outstanding. The progress I've made is incredible, and I'm sincerely thankful for the help me write my paper service.
Moira Grain PARENT
The ai essay writer has been a game-changer. It's truly remarkable how it's improved my academic performance. I can't thank the team behind this technology enough for their outstanding work. The progress I've made is truly remarkable, and I'm genuinely grateful for their invaluable support.
Linda Checher PARENT
OUR MANAGEMENT TEAM
Sylvia
Centre Manager & Owner
A mother of 2 boys herself, Sylvia has a wonderful passion for childcare, she started her career as a childhood educator nearly 15 years ago and today she is a part-time teacher of early childhood education with TAFE NSW. Sylvia's goal is to deliver the best possible childcare service for the residents of Eastwood, Ryde and nearby suburbs.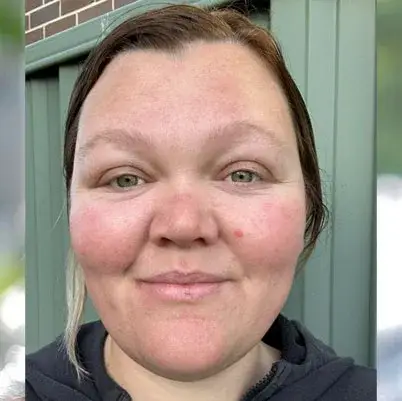 Cayla
WT DIPLOMA
Cayla is currently studying her diploma in Early childhood and Education, she believes it's important to support children's overall well-being and their love of learning during their early years of life. Cayla strives to establish environments that encourage exploration and learning while still being inviting and fun.
Contact Us
Information
Call us (02) 9868 7595
We are located at Lower level, 125 Vimiera Rd, Eastwood, 2122
About Us
Our Early Education and Preschool
At Eastwood Blessings, we understand the crucial significance of a child's initial six years of life, particularly in the context of Early Childhood Education Eastwood. Our mission is to deliver exceptional early childhood care and education within a secure, inviting, and nurturing setting.
Our goal is to awaken each child's innate drive to learn, providing superior Early Childhood Education Eastwood that promotes their overall development. Our customized programs are meticulously crafted to offer positive encounters and meaningful interactions necessary for unlocking their full potential, with a specific focus on Early Childhood Education Eastwood. Through an enriching environment, we ensure that your child experiences balanced growth – physically, emotionally, intellectually, and socially – achieved through a blend of structured play, exploratory learning, and collaborative participation.
We hold firm in our commitment to cultivate an atmosphere that empowers children, families, and staff, emphasizing Early Childhood Education Eastwood, to cultivate a profound sense of identity, connection, and growth. This foundation lays a sturdy groundwork for lifelong education, particularly through the lens of Early Childhood Education Eastwood. Our purpose is to empower children to approach learning with courage, curiosity, and creativity, giving them the most advantageous beginning in life with the support of Early Childhood Education Eastwood.
However, achieving the optimal start for all our children requires your involvement, especially within the framework of Early Childhood Education Eastwood. Central to Eastwood Blessings is our profound value for family and our close collaboration with parents, particularly in the context of Early Childhood Education Eastwood. We strive to establish meaningful connections with families, grounded in cooperation and mutual respect for the roles we each contribute to your child's life in the context of Early Childhood Education Eastwood.
We eagerly anticipate embarking on this incredible Early Childhood Education Eastwood journey together with you.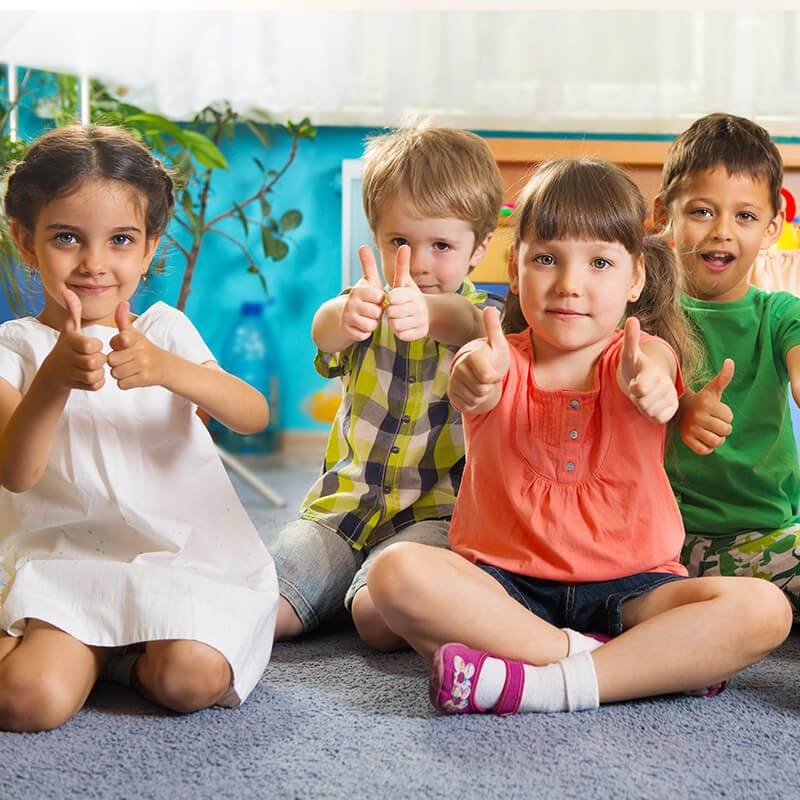 We Provide
Hot meals, nappies, bed sheets and above all care, love, education and respect!
Parking
Ample parking space both on the premises and street parking.
Technology
State of the art devices and contactless check-in and check-out.
Hours of Operation
As early as 7:30AM and as late as 6:00PM.
Safety First
Secure gates, CCTV monitoring, fire and rain plan and a dedicated evacuation area.
Location
Within a rocks throw of 4 primary schools in Raymond Terrace.
Casual Learning
Casual enrolments are welcome (subject to availability) we're here to support you!
Small size classes
As a 39 place centre per day, we make a point to be over ratioed to focus on each individual child's needs.
Our Activities
Our program offers children the chance to freely explore their learning environment. Through our program, we emphasize a learning approach centered around play. We take care to address each child's unique needs by providing them with the opportunity to choose a space where they feel a sense of belonging, whether that's within a classroom or outdoors. In our indoor areas designed for different age groups, we've created designated "Learning Spaces." These include: Book Corner: This is where children can engage with various texts, allowing them to explore literacy and derive meaning from the materials. Dramatic Play Area: Here, children participate in imaginative play with both their peers and educators. This helps them develop an understanding of the world from their own perspective. Construction Area: This space offers children access to construction and manipulative materials. It encourages both individual and group play experiences. Creative Area: In this area, children are free to use their imagination and express their ideas using a variety of natural and man-made materials. Meal Area: This is where children gather in groups to share meals and interact. Some meal times are flexible, allowing children to complete their ongoing experiences or activities. Music and Movement Area: Children use this space for imaginative dancing and movement. It's also a place where the group can unwind to music, sing along to rhymes, and enjoy jingles. Overall, our program promotes a holistic learning environment that supports individuality, creativity, and social interaction.
Children are encouraged to establish a connection with the natural environment and initiate the process of learning and comprehending the world around them. Engaging in Early Childhood Education Eastwood play within natural surroundings offers significant benefits to children's overall well-being. The outdoor setting enables children to actively explore, interact with, and gain firsthand experience of the various natural landscapes provided by the Explorers program. Furthermore, children are given the opportunity to participate in activities that involve an element of risk-taking, allowing them to navigate through spaces and overcome obstacles. The educational and care service ensures that the play and learning environments are not only visually appealing but also safe, adaptable, and practical in nature. Guidance is extended to educators, children, and families to embrace practices that are environmentally sustainable. The design and functionality of both indoor and outdoor settings contribute to the enhancement of children's emotional, physical, social, cognitive, and spiritual well-being. This carefully crafted environment aligns with the educational and care objectives of the program, fostering in children a strong sense of identity and belonging. Additionally, it facilitates their overall growth and development.
When children are at rest or sleeping, their brain remains actively engaged, assisting in the processing of information accumulated throughout the day. Moreover, this period is crucial for the brain to consolidate past memories. Adequate rest at the Eastwood Early Education Centre is thus essential for this processing to occur effectively. Allocating time for relaxation enables the body to recover physically and the mind to sustain mental alertness. For children in the kindergarten or preschool age group who still require naps, a study has revealed that these naps at the Eastwood Early Education Centre can contribute to enhanced learning. This is achieved by solidifying the memories formed earlier in the day. Essentially, this signifies that the period of rest at the Eastwood Early Education Centre empowers children to better retain what they learned before taking their nap.
Daily Meals
Baked beans on wholemeal toast
Rainbow Fruit Platter
Vegetable sticks and dips
Raisin toast
Yoghurt and Fruit
Weetbix
Banana bread
English muffin with cheese and tomato
Muesli Fruit Slice
Carrot, Banana and Sultana Muffins
Lamb Meatballs
Fried Rice with Beef
Honey Soy Lamb Stir Fry with Noodles
Lasagne
Baked Chicken Risotto
Beef Stroganoff
Chicken and Corn Slice
Creamy Tuna Pasta
Lentil Soup
Shepherd's Pie
Fruit Kebabs
Vegetable Platter
Wholemeal Sandwiches
Fresh Fruit and Custard
Cheese and Vegemite Scrolls
Mini Pizza
Wholemeal crackers with Cheese, Sultana and Carrot sticks
Rice Cracker with assorted toppings
Carrot Muffin
Savoury Platter